Welcome to the Rotary Club of Senoia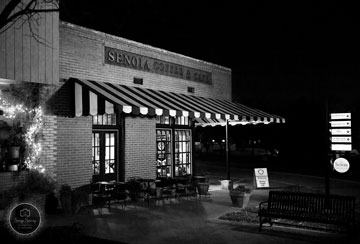 Local Leaders United
The Rotary Club of Senoia unites leaders from all walks of life, amplifying their individual contributions to make Senoia and the world a better place to live and work.
Join Leaders: Connect with leaders from our community and the world
Exchange Ideas: Expand your network and your worldview
Take Action: Help create lasting change in our community and other communities around the world
Since 1985, Rotary has invested hundreds of millions of dollars in the effort to rid the world of the polio virus. We are this close.
A comprehensive source for Club officers, district leaders and everyday Rotarians. Learn more »
Rotary Club of Senoia
#77687 chartered November 15, 2007.
Sponsored by the Rotary Club of Peachtree City.
Active Membership: 14
Mondays, 6:30 pm
Senoia Coffee & Cafe
1 Main Street
Senoia, GA 30276
Overview
The Rotary Club of Senoia was originally chartered as the Rotary Club of Coweta Fayette on November 15, 2007. Known as the Small Club with the Big Heart, we continue to thrive and serve the Southeastern side of Coweta County. We are actively involved in the community by hosting our Beer and Wine on Main and our newest, the Rotary 5K fundraisers to fund our service projects. We are a two time Club of the Year 2012-2013 and 2013-2014 and have won District Governors 8 years straight and Presidential Citations for 7 out of 8 years. Come visit with us and we promise that you will want to join in on the service and fellowship before you leave!